AFFORDABLE

PRICES

FRIENDLY

& TIDY

WORK

GUARANTEED

LATEST

TECHNOLOGY
Make your wooden floors shine
The traditional wooden floor continues to be popular. With good reason: no other floor surface combines natural beauty with practical use; durability with ease of maintenance.
But a natural product will wear over time. When your floors are looking the worse for wear - from plain tired to more serious damage, the solution is at hand.
Floor sanding and resealing from a specialist restoration company.
Make Floor Sanding Harrow your choice for floor repairs HA2.
Wherever your floors may be - whether in the home and office or a school, gallery, bar, shop or restaurant - they will receive the best treatment from a company who have sanded hundreds of floors for over twenty years.
We'll repair or replace damaged timber; sand away old sealant and paint to bare wood; apply the fresh protection of natural oil, hard wax or lacquer.
And if you need a new look to match your decor, we can stain to darker or lighter shades. Or even a fresh colour, such as the popular pale washes of grey or Scandinavian white.
Don't be concerned about dust and disruption. Our machines provide virtual dustfree sanding. While our flexible working - at weekends or even overnight - will fit around your schedule.
So delay no longer. Call us today for your free assessment.
We'll discuss your needs and do the job to the highest standards. With the improvements in restoration techniques and materials, your new floor may even surpass the original.
Floor Sanding Harrow - for all your flooring needs.
HARROW DOWN THE CENTURIES
The old villages and towns of the borough still retain some ancient buildings of interest.
​The parish church in Harrow has an oak pulpit of 1675. The school was expanded from 1800 but the old school building itself dates from 1611 and contains oak panelling of 1700.
Pinner still resembles a country town with the timber-framed and red Georgian brick houses in its high street. The church dates from the 14th century and has wooden 17th century altar rails.
Headstone Manor is a very interesting building with 16th and 17th century timber inside the house. The barn of around 1600 has a queen post roof.
Of later buildings, Norman Shaw's Grim's Dyke at Harrow Weald is noteworthy. In the Tudor style with ornamental tiles and half timbering, it was once the home of WS Gilbert, who died of a heart attack in the lake while trying to save two young girls.
LATEST NEWS, RECOMMENDED ARTICLES & TIPS
Roll or spread? The best way to finish your floors after sanding
Two of the most popular ways of applying finish to your floors are using a squeegee, sometimes called a T-bar, and using a roller. Both can be used to create a very professional finish after floor sanding, although they are used in quite different ways.

Need to know when to roll and when to pull? Here's our handy guide to using the right technique for the job: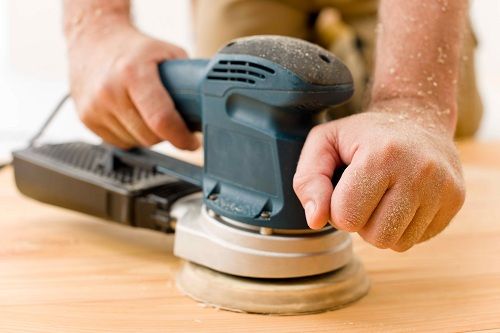 Roll it on

Using a roller is the best choice for multi-directional flooring, like parquet, because it's far less likely to cause streaking. However, make sure the finish you're using is formulated for use with a roller, or you'll end up with an unsightly stippled effect. Rolling your finish is also ideal for large surfaces, or for backing out of a tight space, like a narrow hallway.

Hints for a roller finish

• Always rinse out your rollers before you start work, to remove any stray fibres and dust that could ruin the finish.

• Don't overwork the finish or use too much pressure on the roller.

• Make sure the roller is wet before you start applying your finish and keep a wet edge when working.

• Use a pin striped roller if possible, as it's easier to see if this kind of roller is still turning. If your roller starts to skid you'll get unwanted pull marks in your finish.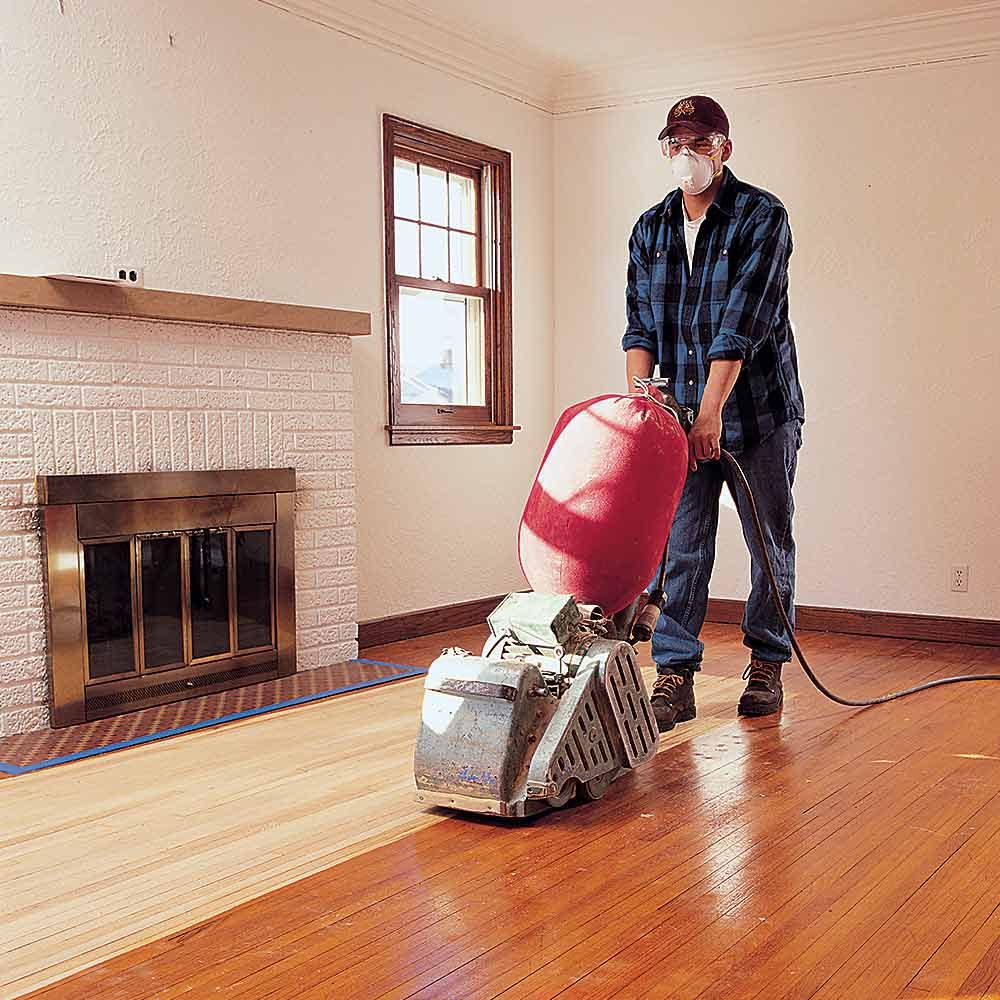 Pulling your finish

Pulling the finish across the floor allows you to work quickly, making this the ideal method of application when using a quick drying finish. Pulling with a T-bar is also the best way to apply finish to large areas, as long as the flooring is not multi-directional.

Tips for a perfect pulled finish

• Wet your applicator with finish and then squeegee out the excess before you use it for the first time.

• Always follow the grain of the wood when you're pulling a finish.

• If you get turn marks, make sure you feather them out so they disappear.

• Have someone else pour the finish as you pull the squeegee across the floor so you work with a wet edge.

• Always have a clear idea of how you're going to get out of a room backwards.

For more tips on floor care or information about getting professional help in to create the perfect finish for your floor, contact us today.
Before & After